Esimde
THIS IS WHAT I REMEMBER
a film by Aktan Arym Kubat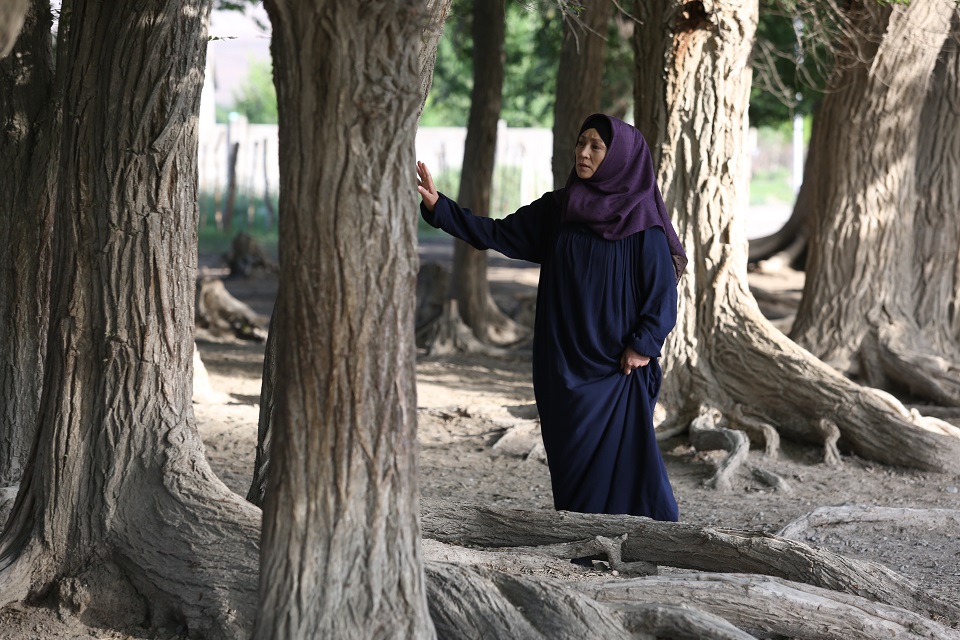 2022, 105 minutes, Kyrgyzstan/Japan/The Netherlands/France, 1.66, Color, 5.1 Sound, in Kyrgyz with English subtitles
Sales/Festivals: Diversion (Thailand)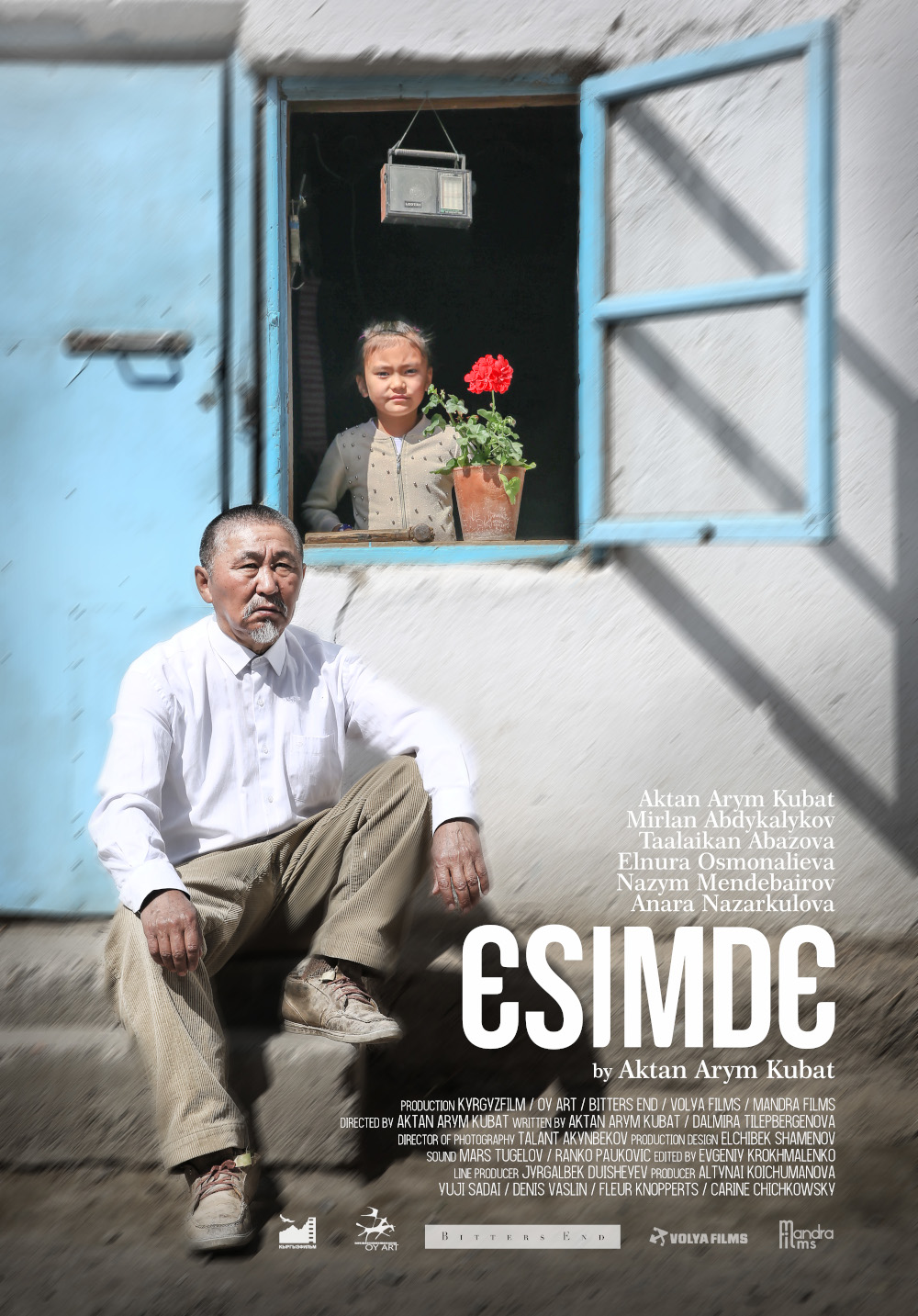 Synopsis:
The film "Esimde" tells a tragic story of turned into an amnesiac old man Zarlyk who after twenty-three years of ordeal in a foreign land, returns to his homeland.
Events take place in a village in Kyrgyzstan, where he is brought by his matured son Kubat.
Much has changed during his absence: the morals of the villagers, mired in the realities of a changing world, radicalization of Islam, growing crime, and moral corrosive corruption began to consume...
Zarlyk's wife Umsunai, having lost hope of his return, went into religion, married the local authority Jaichy. The bright past invades the already accustomed Umsunai's life.
But nothing touches Zarlyk. An inexplicable passion for collecting garbage replaced him everything.
Will the memory return to him and will Umsunai gain lost happiness when they are pressed by tight attitudes and immorality of the clergy, when love has eclipsed recklessness?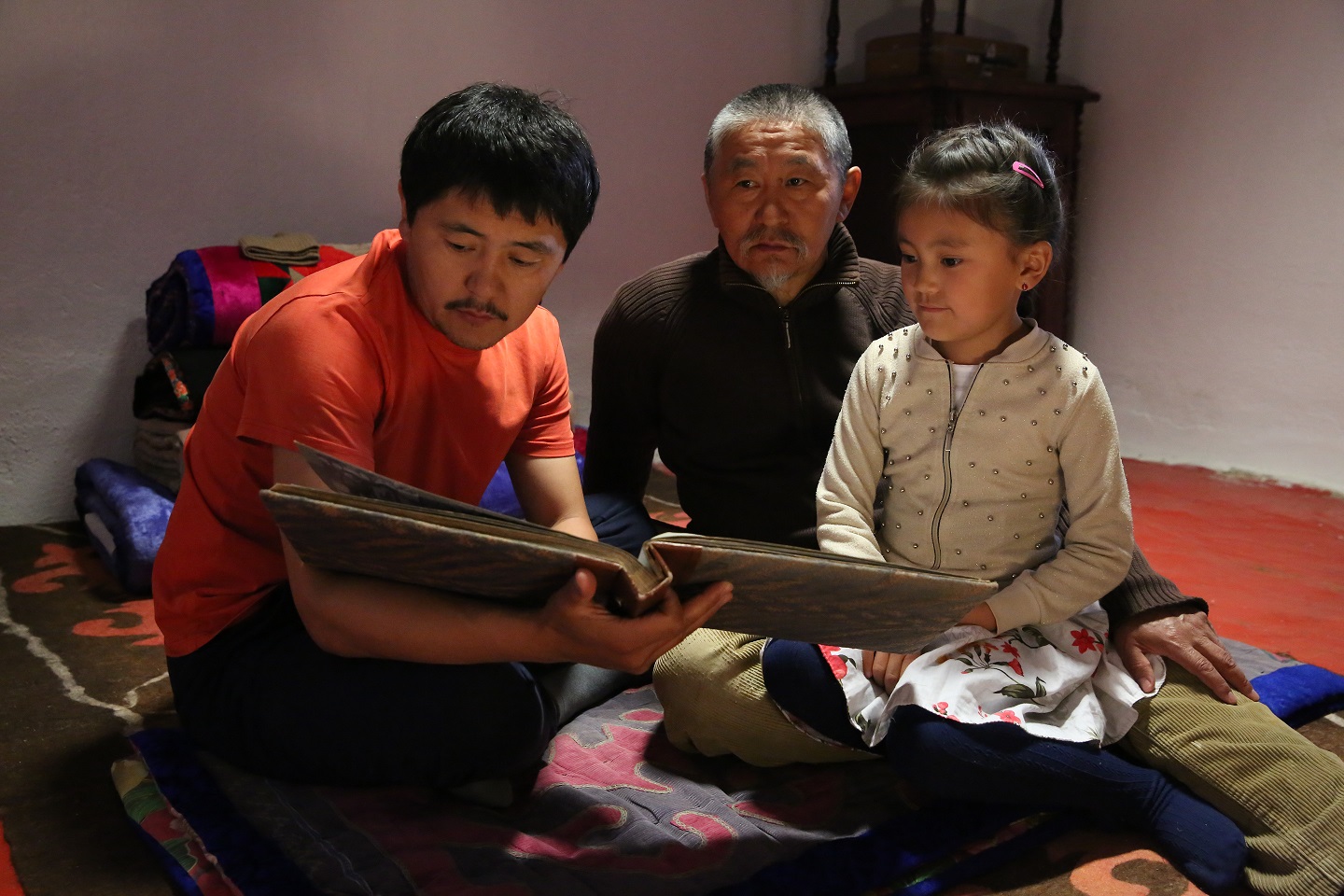 Director's Statement:
ESIMDE (THIS IS WHAT I REMEMBER) is about the human folly. The protagonist, who has lost his memory is a metaphor for the tragedy of human nature. He is like a litmus paper, indicator of morality. Unbridled emotions of a young family, pride, abuse against women, hatred between people, Islamic radicalization, corruption, poisoned air, the Earth ruined by litter, and in this entire dramatic story, love is like a fragile hope of gaining sense. This is yet another attempt to talk about sensitive attitude towards what is happening around me and about whether morality can be preserved in this ruthless and callous world of mankurts (those who lost their historical memory, roots, spiritual values). ESIMDE is a final part of another trilogy where were filmed: THE LIGHT THIEF, about a man who brings the light of goodness to people and CENTAUR, about a man who has lost his faith and searches for God. Three confessions about the tectonic fractures of human soul of a man from the post-Soviet space and this is what I live and worry about.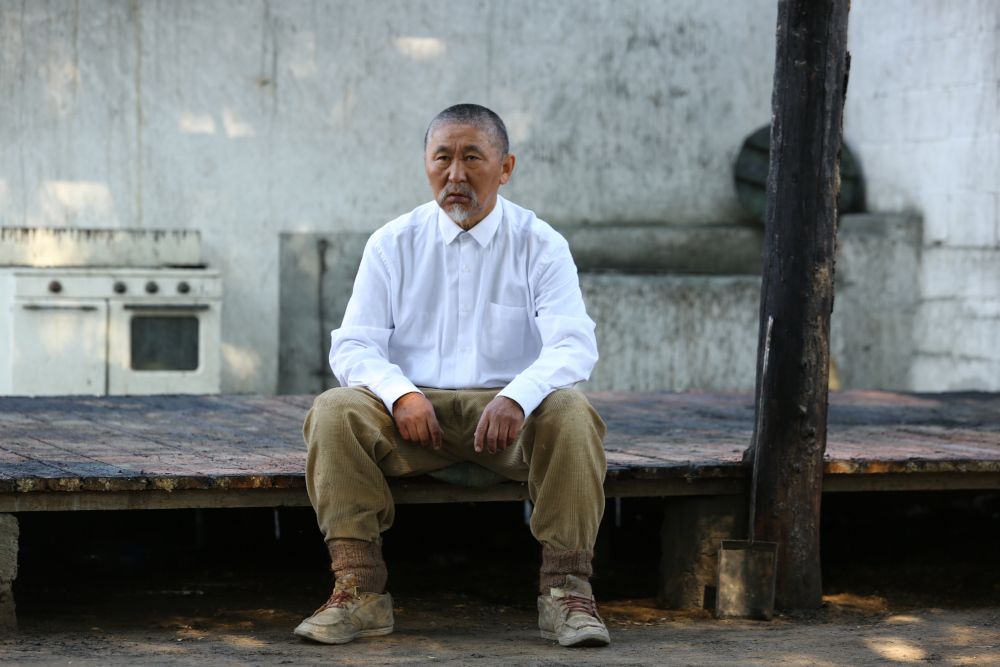 About the Director:
Aktan Arym Kubat was born in Kuntuu village, Kyrgyzstan in 1957. He graduated from Kyrgyz State Art School in 1980, worked as set designer, production designer and in 1990 debuted as film director with short documentary THE DOG WAS RUNNING. In 1993 he has shot first short fiction film THE SWING which has won best prize at Locarno International Film Festival and in 1998 fiction feature THE ADOPTED SON which has won Silver Leopard at Locarno IFF and many other prizes. In 2010 he debuted as an actor in his film THE LIGHT THIEF. His filmography also includes THE CHIMP (2001) and CENTAUR (2017). He is participant at many international film festivals and multiply awarded.