กระเบนราหู
MANTA RAY
a film by Phuttiphong Aroonpheng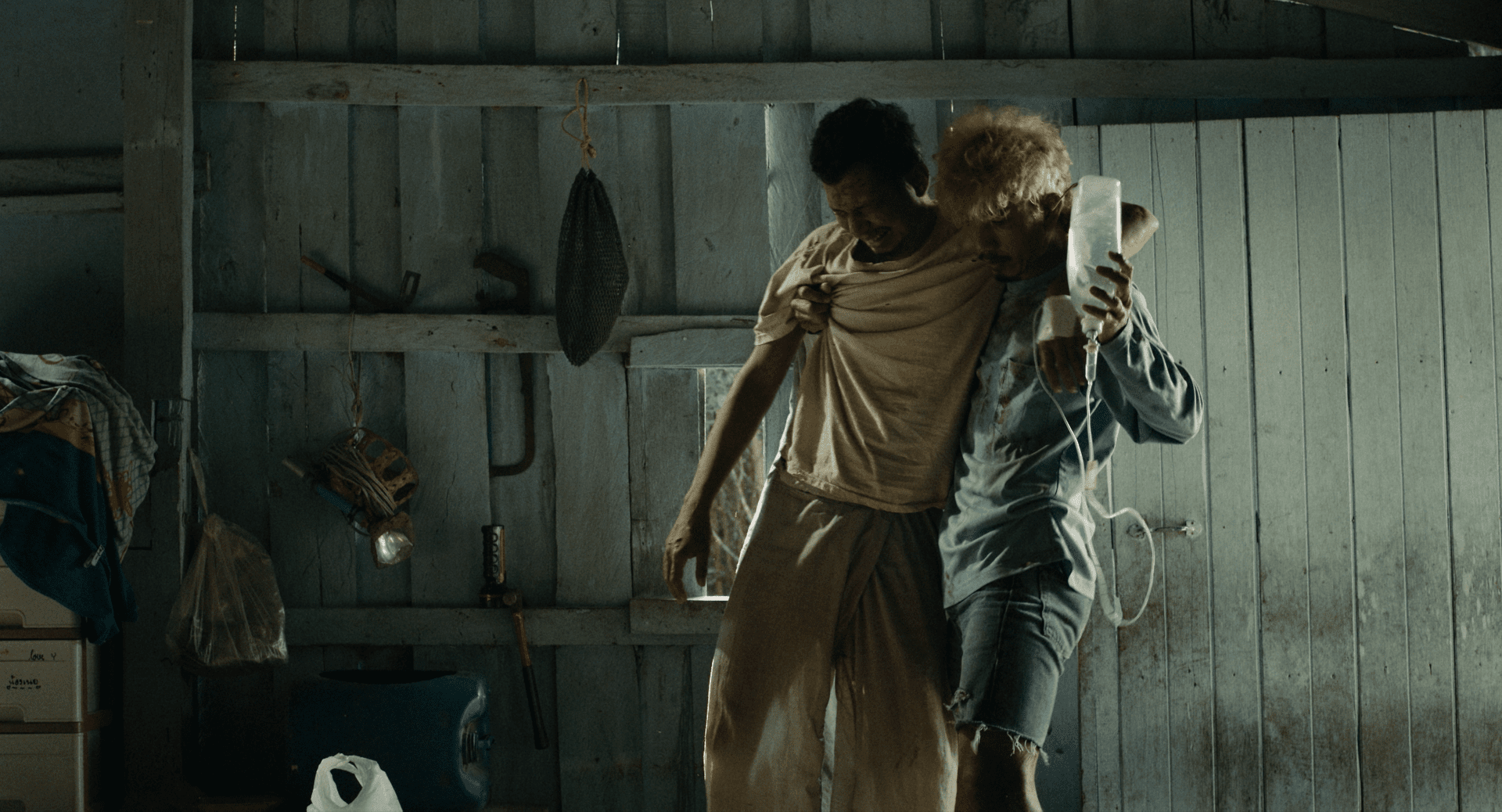 105 minutes, Thailand/France/China, 2018 1.85:1, 5.1 Surround Sound, in Thai with English subtitles
Synopsis:
Near a coastal village of Thailand, by the sea where thousands of Rohingya refugees have drowned, a local fisherman finds an injured man lying unconscious in the forest. He rescues the stranger, who does not speak a word, offers him his friendship and names him Thongchai. But when the fisherman suddenly disappears at sea, Thongchai slowly begins to take over his friend's life – his house, his job and his ex-wife…
ภาพยนตร์ เล่าเรื่องราวที่เกิดขึ้น ณ หมู่บ้านริมทะเล เมื่อชายชาวประมงท้องถิ่นคนหนึ่งได้ไปพบและช่วยชีวิตชายลึกลับที่บาดเจ็บในป่า ชายแปลกหน้าที่ทำไม่ได้แม้กระทั่งพูดจาสื่อสาร เขาตั้งชื่อให้ชายผู้นั้นว่า "ธงไชย" ทั้งคู่เริ่มใช้ชีวิตอยู่ร่วมกันและค่อยๆ สานก่อสายสัมพันธ์แม้จะไม่สามารถเข้าใจกันทางคำพูดได้ จนวันหนึ่ง เมื่อชาวประมงได้หายตัวไปอย่างลึกลับ เหลือธงไชยอาศัยอยู่ในบ้านเพียงผู้เดียว เขาก็ค่อยๆ คืบคลานเข้าครอบครองชีวิต, บ้าน, งาน และอดีตคนรักของเพื่อนของเขา
Now available on: Blu-Ray, DVD and VoD
Click HERE to buy the Blu-Ray or DVD
Available to watch on Netflix in Thailand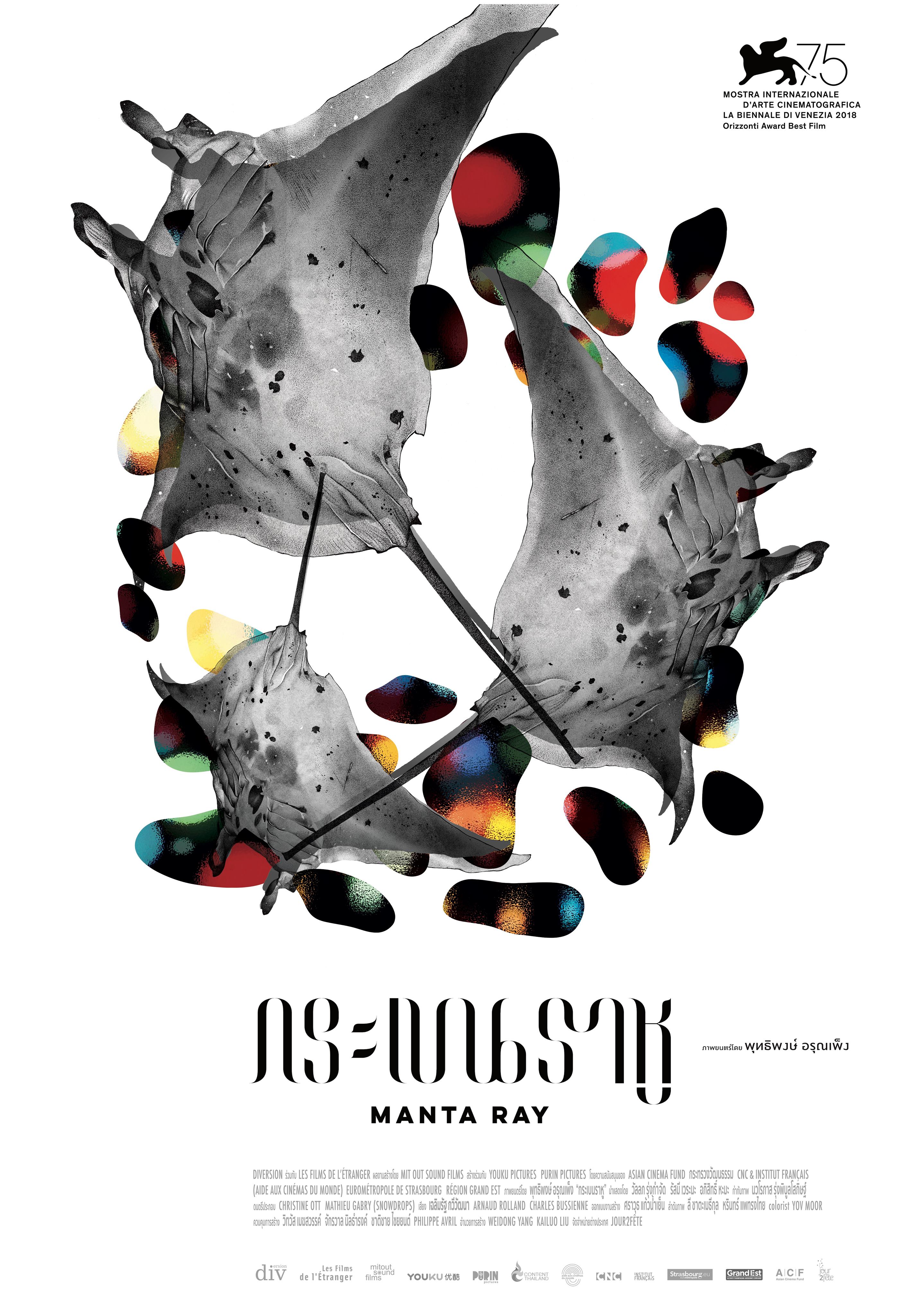 With Supports from:
Asian Cinema Fund (South Korea)
Ministry of Culture (Thailand)
Youku Pictures (China)
Strasbourg Eurométropole (France)
Aide aux cinémas du monde (France)
Purin Pictures (Thailand)
Project Markets:
2011 Hong Kong Asia Film Financing Forum
2011 Produire au Sud, Nantes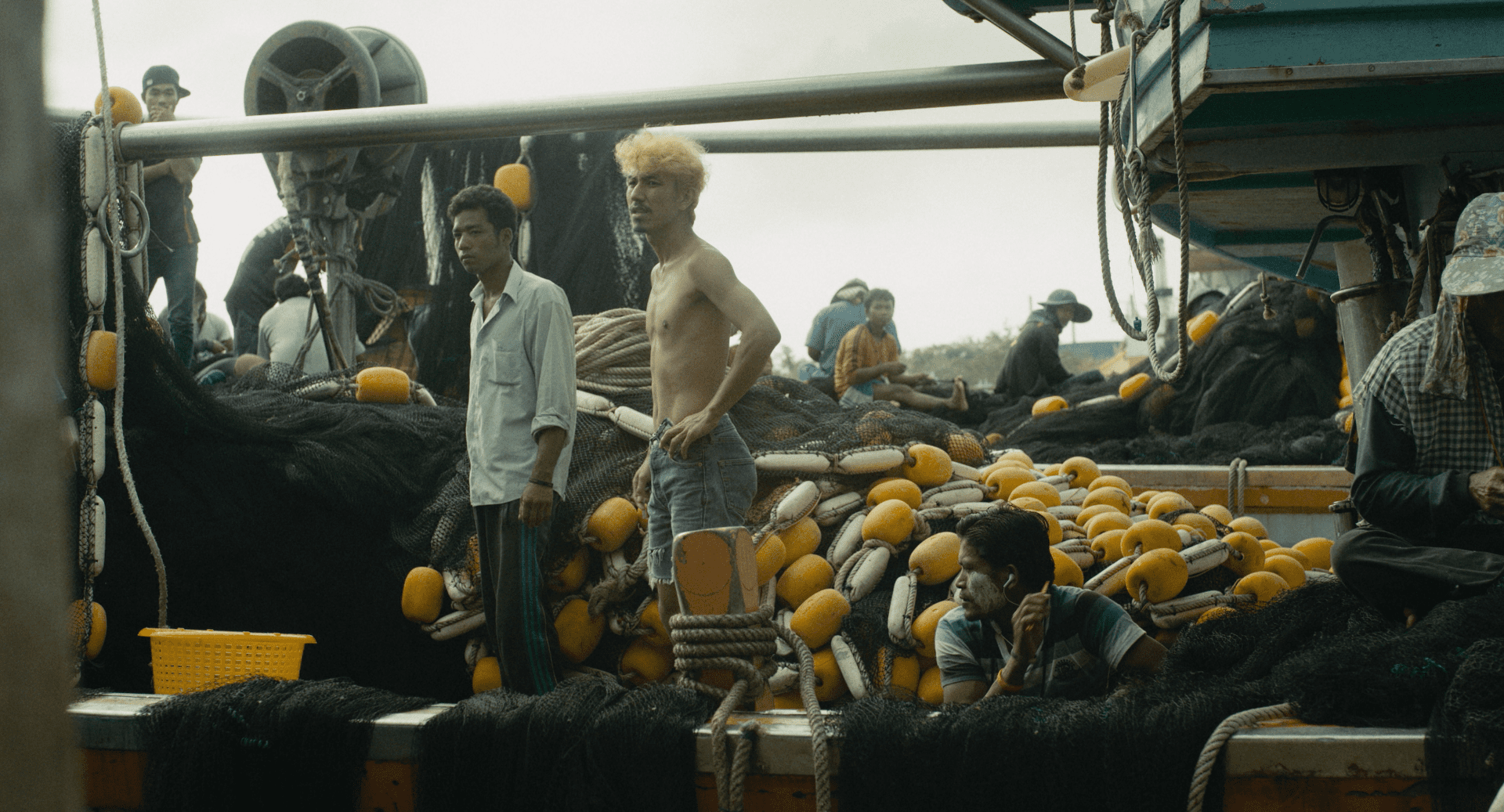 About the Director:
Phuttiphong Aroonpheng studied fine arts at Bangkok's Silpakorn University. His short films have screened in festivals including Busan, Rotterdam, Hamburg and Singapore. His latest short, FERRIS WHEEL, screened in over 20 festivals and received 10 awards. He participated in 2009 Asian Film Academy at Busan, and was also selected one of Asian Public Intellectuals fellows by the Nippon Foundation. He also works extensively as cinematographer, with credits including VANISHING POINT (dir. Jakrawal Nilthamrong), THE ISLAND FUNERAL (dir. Pimpaka Towira) and DOLPHINS (dir. Waleed Al-Shehhi). MANTA RAY is his debut feature film.